On Friday 7th February 2020, Blenheim Primary School took part in National Number Day. We celebrated our love of learning and explored how maths is the centre of everything that we do.
" Maths is not a destination, it is a journey" – Diar, Year 6
Our focus for this year was board games. We chose this so that we can use skills such as problem solving and strategising. Similarly, the celebration fell during Mental Health Awareness Week, therefore playing board games together offered opportunities to spend time together, include others, talk to the people around us and relax.
KS1 spent a whole afternoon playing board games together:
Reception:
Year 2:
KS2 had the whole day to work collaboratively, share their skills and be creative when planning, designing, creating and playing their very own board games!
Year 3 made Rainforest themed board games:
Here are some wonderful quotes from our children when asked about their love of maths:
"I love maths because sometimes I get things wrong" – Louis, Year 1
"I love these lessons because when I grow up, I want to teach my children maths" – Demi, Year 2
"Maths is full of different challenges and makes you use your brain" – Yuki, Year 3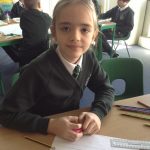 "The most fun thing about maths is finding your way out of 'The Learning Pit'" – Sara, Year 4
"Maths teaches you life skills" – Rory, Year 5
"There are so many tricky things which means that you have to work hard to find a solution" – Chloe, Year 5
"When people think of maths they think of hard problems, when actually maths is everywhere around you" – Raha, Year 6
The children at Blenheim Primary School are always surrounded by a love of maths that comes from everyone in the school community. Here are some of the things that the grown-ups said when they were asked about maths:
"I love maths because I love cake, and you need to know how to weigh in g and kg" – Mr Osborn, Head of School.
"I use maths lots when I calculate the distance of hikes and when finding the rhythm in music" – Miss Musgrave, Year 3 teacher
"Maths helps me in everything I do" – Miss Crowe, Year 2 teacher
"Maths is so helpful in life. You can't get by without it. It is something that you don't even think about" – Miss Chapman and Mrs Williams, Year 5
"I love maths, I need it every day" – Miss Norman, Year 1 teacher
"Maths is important because it is a great time to challenge children" – Mr Weatherley, Year 1 TA.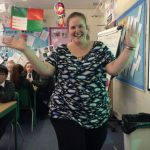 "I use maths to calculate the journey to my Dad's house in Devon" – Mrs Weatherley, Year 6 TA
"We have to use maths so much to make sure that we get the right amount of dinner out! We also have to work out portions, ordering and money" – Kitchen Staff
"You will have to use maths everyday!" – Office Staff
"I use ratio when I make my Ribena because I don't like it too strong" – Mrs Hagues, Family Worker
"Early counting is so important for children to develop their maths skills. There is no better way than by playing games with dice" – Mr Taylor, Reception teacher
"Using maths is an essential life skill" – Mr Leggett, Year 4 teacher
"Maths is important because you need to ensure that you have the correct amount of equipment for a lesson" – Mr Williams, Year 5 TA
"Without everyday maths, I wouldn't know what time it was or how old I am" – Mrs Avramoussis, Year 5 TA
"Mathematics makes life ordinary and prevents chaos" – Miss Williams, Year 5 teacher
"We use board games a lot in Place2Be because it brings togetherness through working and thinking together as well as helping with turn taking" – Karen Orlebar, Place2Be